Marietta Home Remodeling Company
TRANSFORMING HOMES AND SPACES IN MARIETTA, GEORGIA
Take your space and home to the next level with a top Marietta home remodeling company. Book a consultation now to unlock the true potential of your home.
Bring the Home of Your Dreams to Life With With Our Expert Services
Welcome to CIB Home Remodeling, a trusted Marietta home remodeling company, for all your home remodeling needs.
With our wide range of services and skilled professionals, we have the expertise to transform your space into a home you'll truly love. 
If you're looking for quality home improvement services, don't hesitate to contact us for a free estimate. Our dedicated team is prepared to assist you in achieving the home of your dreams.
Trust us to turn your ideas into reality and create a space that reflects your unique style and preferences. Let CIB Home Remodeling be your partner in bringing your dream home to fruition.
Why Marietta Home Remodeling Company Is Your Top Choice
There are many reasons why Marietta Home Remodeling Company is the top choice for homeowners looking for remodeling services. Here are some of the reasons why you should consider Marietta Home Remodeling Company for your next project:
Experience: With years of experience in remodeling, we have the expertise to deliver superior results for your home. We understand the complexities of remodeling projects and can handle any challenges that may arise.
Unparalleled Quality: We have a reputation for excellent workmanship and attention to detail. We use the highest-quality materials and the latest technologies to ensure that your remodeling project is completed to your satisfaction.
Flexible Range of Services For Your Needs: Our Marietta home remodeling company offers a wide range of services to meet your remodeling needs. From kitchen and bathroom remodeling, to basement finishing, to custom home additions, we can help you design and build the space of your dreams.
Affordable: Our Marietta home remodeling company offers competitive rates for our services, making them a cost-effective option for your remodeling project.
Customer Service: We have a team of friendly and knowledgeable professionals who are always ready to answer your questions and help you find the best solution for your remodeling needs.
Take a Look at Our Remodeling Services
As a Marietta-based company, we offer a wide range of services to cater to all your home improvement needs. Our experienced team is dedicated to transforming your space and creating a home that you'll love. Trust us to enhance the beauty, functionality, and value of your home. Explore our comprehensive services and take the first step towards your dream home today.
Transform Your Space with Expert Remodeling Services
Our team of skilled professionals specializes in professional remodeling services that breathe new life into your home. Whether you're looking to revamp your kitchen, update your bathroom, or create a functional basement space, we have the expertise to bring your vision to life.
Trust us to handle every aspect of your remodeling project, from design to construction, ensuring a seamless and stunning transformation.
Enhance Your Home's Appearance with Professional Painting Services
A fresh coat of paint can do wonders for your home's aesthetic appeal. Our experienced painters are skilled in delivering flawless results, whether you're looking to refresh a single room or give your entire home a makeover.
With meticulous attention to detail and a wide range of colors and finishes to choose from, we'll help you achieve the perfect look that reflects your personal style and enhances the overall ambiance of your space with our painting services.
Secure Your Home with Reliable Roofing Solutions
Protect your home from the elements and ensure its longevity with our top-notch roofing services. Our roofing experts are equipped to handle everything from repairs to complete roof replacements.
Using high-quality materials and employing industry best practices, we'll ensure that your roof is structurally sound, leak-free, and visually appealing. Rest easy knowing that your home is in capable hands.
Create Smooth and Seamless Surfaces with Professional Drywall Services
From patching up small cracks to installing new drywall, our team of experts will provide you with flawless and durable surfaces. We take pride in delivering meticulous drywall services that result in smooth finishes and invisible seams.
Whether it's repairing damaged walls or completing a new construction project, we'll ensure your walls are ready for the next stage of your home improvement journey.
Elevate Your Space with Beautiful and Functional Flooring
From hardwood to tile, carpet to vinyl, our range of comprehensive flooring services and specialists will help you find the perfect flooring solution for your home. We offer a wide range of materials, styles, and colors to suit your preferences and lifestyle.
Whether you're looking for a timeless and elegant hardwood floor or a low-maintenance and durable option, our team will install your flooring with precision and care, enhancing the overall beauty and functionality of your space.
Enhance Your Home's Curb Appeal with Exterior Renovations
Make a lasting impression with our exterior renovation services. From siding replacements to porch renovations, we'll revitalize the external appearance of your home, boosting its curb appeal and value.
Our team will work closely with you to understand your goals and preferences, ensuring that the final result exceeds your expectations. Trust us to bring your exterior vision to life and create a welcoming and visually appealing home.
Start Your Home Remodeling Project Today!
Trust CIB Home Remodeling, Marietta's premier choice for exceptional transformations. With our client-centric approach, we deliver results that surpass expectations.
From kitchens to complete makeovers, our comprehensive services cater to all your remodeling needs. Contact us now for a free estimate and turn your house into your dream home today!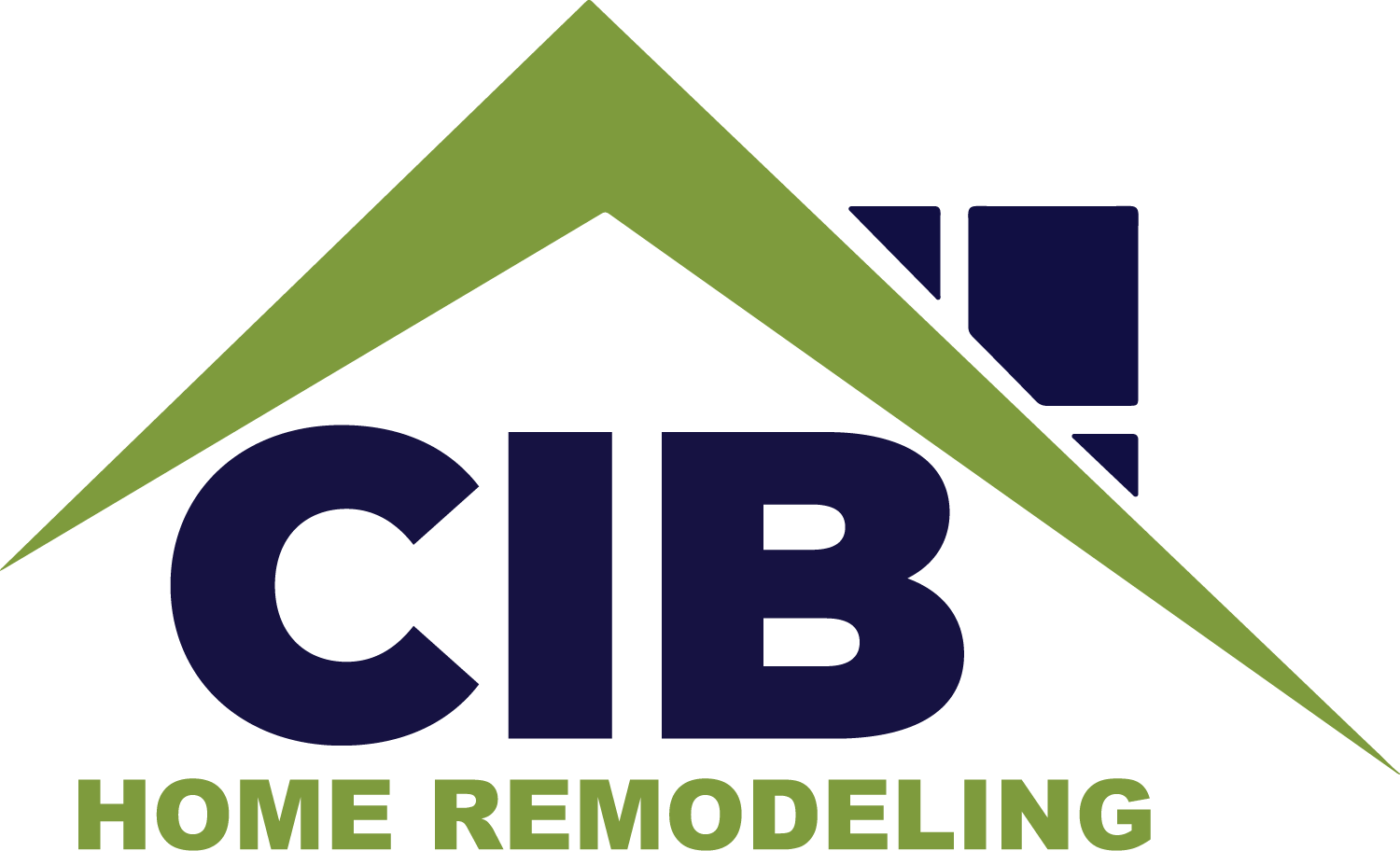 FREE Estimate
We are a one stop shop for all your home remodeling needs. Our services include kitchen remodeling, bathroom remodeling, interior and exterior painting, flooring and more. We provide free estimates to help you plan a budget that fits your requirements.
GET A FREE ESTIMATE FOR YOUR NEXT PROJECT!