Are you looking for ways to make affordable improvements to your bathroom but don't know where to start? Are you struggling to find ideas that don't require an entire renovation? Everyone deserves a beautiful and functional space, and these days it doesn't need to break the bank. Whether you're working with a tight budget or splurging for an extra special touch, you can discover a variety of creative ways to breathe life into your bathroom. Because small bathroom upgrades can have a huge impact on the overall look and feel of the room.
So in this post, we'll discuss all the tips and tricks you need to make affordable bathroom upgrades. You'll discover everything from DIY projects to stylish accessories — so stay tuned!
Bathroom Remodel Tips And Tricks
Start With A Fresh Coat Of Paint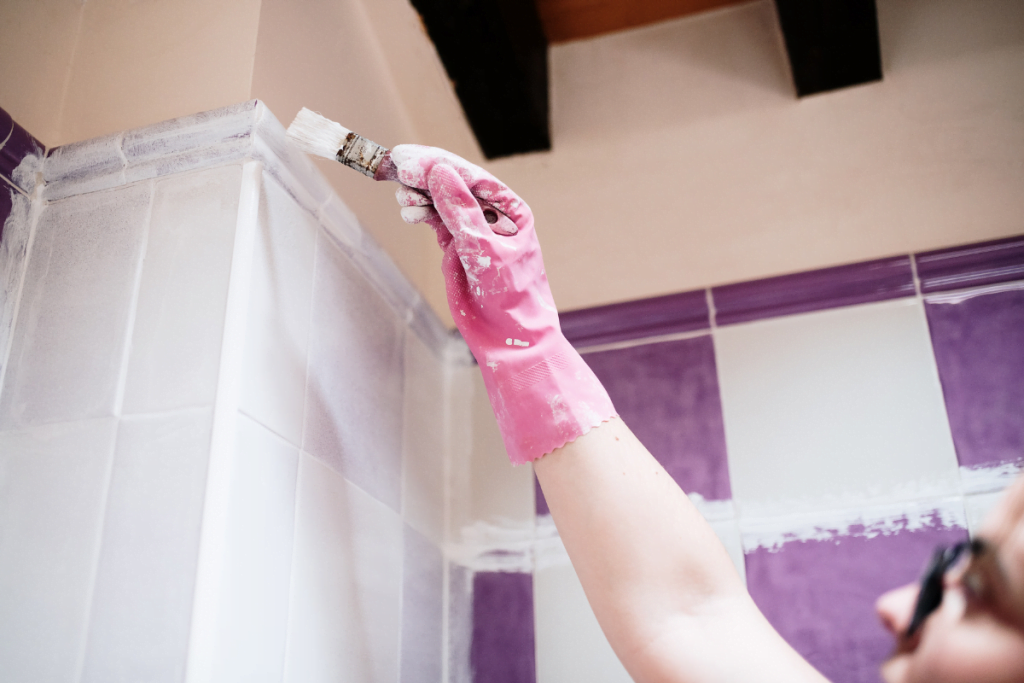 One of the easiest and most cost-effective ways to do bathroom upgrades is to give it a fresh coat of paint. Whether you choose to go with a bright or neutral color, a new color can make your bathroom look completely different and give it an entirely new life.
Start by Preparing the Surfaces: Before you begin painting, make sure that the walls, ceiling, and trim are clean and free of dust, dirt, and grease. Sand any rough spots so that the paint adheres better.
Choose the Right Paint: Depending on the area of your bathroom, you may want to choose a paint that is specifically designed for bathrooms. Bathroom paint is usually semi-gloss and is moisture resistant, making it a great choice for bathrooms.
Use Drop Cloths: Before you start painting, lay down drop cloths to protect your floors and furniture.
Use Painter's Tape: Painter's tape is a great tool to ensure that your lines are clean and sharp.
Consider a Primer. A primer will help your paint adhere to the wall more effectively and will give you a smoother finish.
Paint the Trim First: Paint the trim before the walls so that any paint that gets onto the walls can be easily covered.
Paint in Even Strokes: When you are painting, use even strokes, and don't press too hard. You want your paint to look even and smooth.
Give It Time to Dry: Once you're finished painting, give it a few days to dry before you hang any bathroom accessories.
Update Fixtures And Fittings
When it comes to making affordable bathroom upgrades, an often overlooked area are the fixtures and fittings. If you're looking for an easy and cost-effective way to upgrade your bathroom, updating and replacing the fixtures and fittings is an excellent option.
Install New Faucets: Faucets are one of the most visible fixtures in a bathroom and can really help to update the look of your space. When considering a new faucet for your bathroom, think about the overall aesthetic you're going for and select a style that complements the rest of your fixtures and fittings.
Replace Shower Heads: An easy and inexpensive way to upgrade your bathroom is to replace the shower head. There is a range of styles to choose from, so pick one that suits your bathroom's aesthetic and is easy to install.
Change Towel Rings and Racks: Towel rings and racks are an easy way to add a touch of style to your bathroom. Choose a style that matches the other fixtures and fittings in the room and consider adding extra storage options such as wall-mounted shelves or racks.
Add Stylish Accessories: Adding stylish accessories such as a soap dish, a tissue box, or a toothbrush holder can help to give your bathroom a more finished look. Choose items that complement the overall aesthetic of the room, and make sure to select quality items that are easy to clean and maintain.
Replace Hardware And Accessories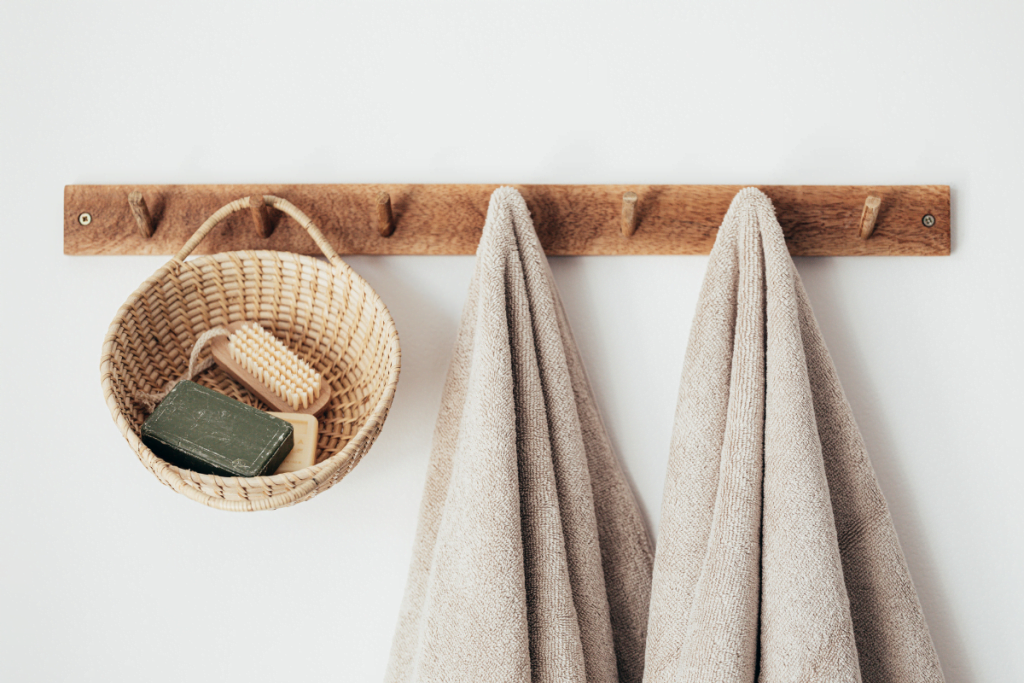 Are you looking to breathe life into your bathroom, but don't have the budget for a full remodel? Don't worry! You can make affordable bathroom upgrades and give your bathroom an immediate facelift without breaking the bank.
Replace the Sink: Replacing a sink can dramatically improve the look of a bathroom. Look for one that is easy to install and fits with your design aesthetic.
Update Towel Bars and Hooks: Installing new towel bars and hooks is an easy way to add stylish and functional storage space to your bathroom. Look for pieces that match your existing décor and coordinate with other hardware.
Upgrade the Toilet Seat: Replacing the toilet seat is a simple and affordable way to upgrade your bathroom's design. Choose from a variety of styles and materials to find the perfect fit for your bathroom.
Replace the Mirror: If your mirror is outdated or damaged, you can replace it with a new one for relatively little money. Mirrors are available in many sizes and styles, so you're sure to find one that complements your bathroom.
Add a Few Trendy Accents: For example, replacing a white towel bar with a brushed bronze one can be a subtle way to add a luxe touch.
Upgrade Lighting And Mirrors
For an easy and affordable way to do bathroom upgrades, consider updating the lighting and mirrors. Lighting and mirrors are powerful design tools that can make any bathroom look brighter, bigger, and more stylish.
Replace Existing Lighting Fixtures with Energy-Efficient LED Lights: LED lights are brighter and last longer than traditional bulbs, and their energy efficiency means you can save money on your energy bills.
Choose Mirrors with a Modern Design: There are many stylish, modern mirrors on the market that can instantly upgrade the look of your bathroom. Different shapes, sizes, and materials can help you create the perfect style for your bathroom.
Add a Dimmer Switch to Your Lights: This is a great way to adjust the lighting in your bathroom to the right level and create an atmosphere that is comfortable.
Use Wall-Mounted Sconces: These lighting fixtures provide indirect light that can be adjusted to the right level and also help create a cozy atmosphere in your bathroom.
Install a Bathroom Vanity Mirror: A vanity mirror is a great way to add extra light to your bathroom, as well as provide a convenient place to view your reflection.
Add Greenery And Plants
Adding greenery and plants to your bathroom is one of the easiest, most affordable bathroom upgrades you can make. This can be a great way to add a touch of life to your bathroom and make it a more inviting place.
Choose Low-Maintenance Plants: There are a variety of low-maintenance plants that can thrive in a bathroom environment. These include ferns, orchids, or even succulents. These plants are all easy to care for, as they require minimal watering and thrive in humid environments.
Place Your Plant Strategically: You should think carefully about where you place your plant in the bathroom. Take note of the amount of sunlight available, as well as the temperature and humidity levels. These factors can all impact the health of your plants, so it's important to find a spot that is suitable for your plant's needs.
Give Your Plant Room to Grow: Make sure you have enough room for your plant to grow. You should also try to separate your plants to create a more open, airy look. This can help to create a sense of space and make the bathroom look larger.
Add Pops of Color: If you want to add some color to your bathroom, plants can be a great way to do this. Consider adding bright flowers, as well as other colorful plants to give your bathroom a vibrant, inviting feel.
Install Wallpaper Or Decals
Wallpaper and decals are two easy and affordable ways to do bathroom upgrades and give your bathroom an entirely new look. With just a few simple steps, you can turn any dull bathroom into a stunning showcase.
Select the Right Wallpaper: Selecting the right wallpaper is key to making your bathroom look great. Consider the colors, patterns, and textures that will work best for your space. Make sure the wallpaper is water-resistant, as this will help protect it from water damage.
Measure the Space: Measure the space and make sure to buy enough wallpaper to cover the entire area. Be sure to buy a little extra to account for any errors in measuring.
Prep the Walls: Before you begin installing the wallpaper, make sure to prep the walls. This includes removing any existing wallpaper and then washing the walls with mild detergent to remove dirt and grease.
Hang the Wallpaper: Hang the wallpaper according to the manufacturer's instructions. Keep in mind that some wallpaper is designed to be applied in a particular direction, so be sure to follow the directions closely.
Install the Decals: Decals are a great way to add a unique touch to your bathroom. There are many different types of decals available, from flowers and animals to quotes and sayings, so pick something that you love. Be sure to clean the wall prior to installation, and always apply the decals according to the manufacturer's instructions.
Conclusion On Bathroom Renovation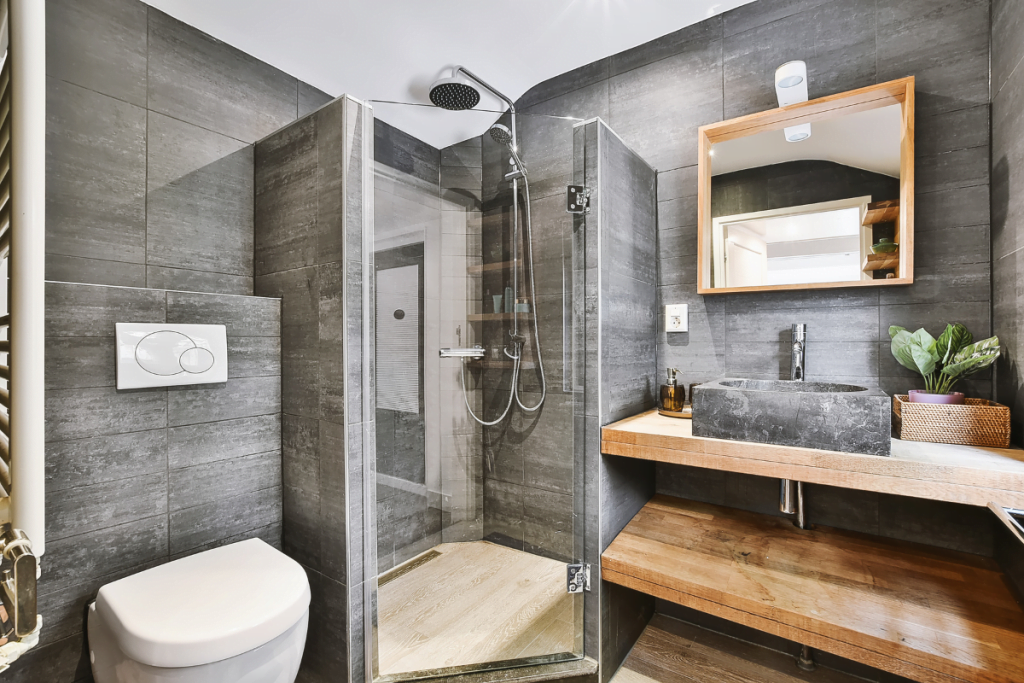 When it comes to making affordable bathroom upgrades, the most important part is doing research and understanding your options. And one of the best ways to do that is by looking at what CIB Home Remodeling has to offer. By getting expert advice and exploring the various options available, you can make sure that you get the most out of your bathroom upgrades.
CIB Home Remodeling offers a wide range of options for homeowners looking for bathroom upgrades. From painting, roofing, and flooring, CIB Home Remodeling has something for every budget and style. We even specialize in creating unique bathrooms that are as functional as they are beautiful.
With CIB Home Remodeling's help, you can get started with your bathroom upgrades in no time. From initial consultation to final installation, our team of professionals is highly trained and equipped to ensure that you get the best results for your project. We work closely with you to make sure that the design, materials, and features meet your exact needs and expectations.
Making affordable bathroom upgrades doesn't have to be a challenge. Contact CIB Home Remodeling of Atlanta today and let our team of experts help you make the upgrades you need to breathe life into your bathroom.