When it comes to big projects like remodeling your home or building a new one, you know that hiring a contractor is the perfect solution. But what are the basics you need to know before hiring one? Here are some essential questions to ask yourself:
What Are Some of the Benefits of Hiring a Contractor?
When it comes to hiring contractors, there are a number of benefits that can be realized.
First, contractors allow businesses to outsource specific tasks or projects without having to hire full-time employees. This can be advantageous for businesses in a number of ways: by freeing up time and resources, contracting out can reduce overhead costs, and contracting can provide flexibility in the workplace.
Additionally, since contractors are not legally bound to any particular timeframe or budget, they are often able to provide higher-quality work than would be possible with full-time employees.
Finally, many contractors have years of experience in a specific field, which can make them a valuable resource for businesses looking for expertise in a certain area.
What to Look For When Hiring a Contractor
When you hire a contractor, you do not only get the job done faster, but you also ensure that the work is done right. Here are some things you should expect when hiring a contractor:
Faster turnaround time: When you hire a contractor, you can count on them to get the job done as soon as possible. This means less time wasted and more time enjoying your new home or project.
Quality work: When you hire a contractor, you can be confident that the work will be of high quality. They have years of experience under their belt and will use that knowledge to get the job done right.
Peace of mind: Hiring a contractor means you don't have to worry about the project. They will take care of everything from start to finish, and you can relax and enjoy your new home or project.
What are Some of the Key Questions to Ask a Contractor Before Hiring Them?
When you are thinking about hiring a contractor, it is important to ask a few key questions. These questions will help you to make sure you are hiring the right contractor for your project.
Contractors come in all shapes and sizes, with differing skill sets and experiences. Make sure to ask the contractor about their qualifications, experience, and references.
Additionally, be sure to ask what services they will provide, the timeline for completion of the project, and any additional costs that may be associated with the work. Here are some sample questions to start:
What are your qualifications?
What experience do you have working with this type of project?
How long have you been working as a contractor?
What are the costs associated with your services?
How will you ensure the project is completed on time and on a budget?
What is your warranty?
How Do You Select the Right Contractor for Your Project?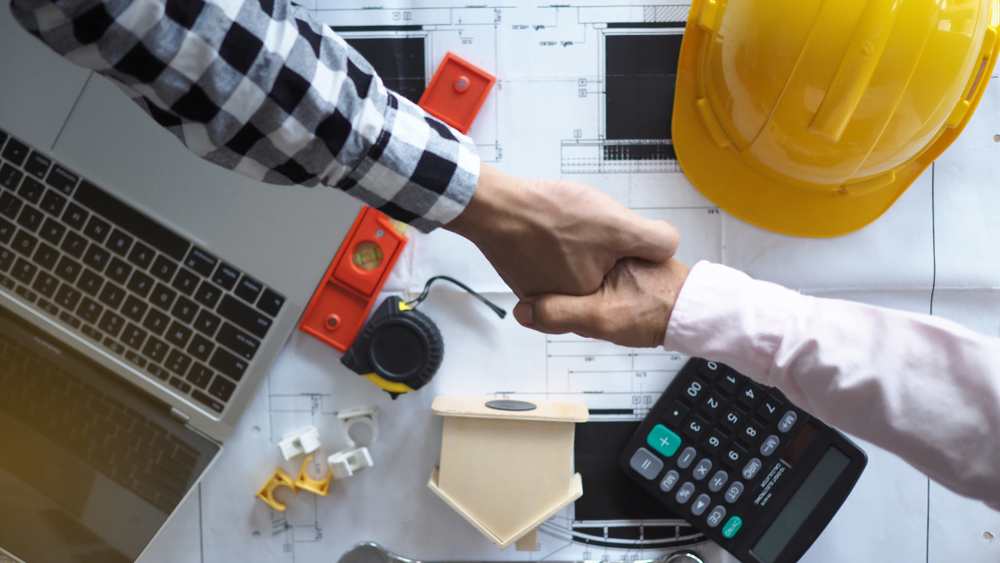 When selecting a contractor for a project, it is important to consider a variety of factors. These factors may include the contractor's experience, level of expertise, and past performance.
Additionally, it is important to consider the contractor's price point and availability. It is also important to ensure that the contractor has the necessary licenses and permits required for the project.
Finally, it is important to communicate with the contractor regularly during the project so that any issues can be resolved quickly and without disruption to the schedule.
Factors include:
Budget: Make sure to factor in the cost of the project before selecting a contractor. You don't want to overspend on your project only to have it overrun later on.
Experience: Make sure to choose a contractor with experience working on similar projects. This will help them to get the job done faster and with less fuss.
Qualifications: Make sure to check the contractor's qualifications. This includes things like experience in the area you are hiring them for, knowledge of the building or area you are working in, and so on.
Reviews: Check out the contractor's reviews online to get an idea of their quality work.
References: Ask your friends, family, and other professionals if they have used the contractor before and if they were happy with the results.
Tips to Select the Right Contractor For You
Obtain many quotes.
Employ local, certified contractors.
Examine their prior work.
Verify their bonds and insurance.
Spend some time considering your options.
Pay nothing up ahead.
Get everything down on paper.
Get Multiple Quotes from Different Contractors
When looking to hire a contractor, it is important to have multiple quotes in order to get the best deal. This way, you can be sure that the contractor you are hiring is reputable and will be able to meet your specific needs. By getting multiple quotes, you can ensure that you are getting the best possible deal for your money.
Employ Local, Certified Contractors
When it comes to hiring contractors, it is always important to do your research and find certified professionals. Not only will this ensure that the contractor you choose is qualified and experienced, but it can also help keep your project on schedule and reduce costs.
In addition to finding a local contractor, consider using online resources like Yelp or Angie's List to compare reviews and determine who might be the best fit for your project.
Examine Their Past Work
Looking for a contractor who has experience in the same field as what you need to be done? Check out their past work to see if they have the knowledge and skill set to complete your project successfully. Ask around, or check online reviews to get an idea of the contractor's quality and reputation.
Verify Their Bonds and Insurance
When hiring a contractor, it is important to verify their bonds and insurance. This will ensure that they are reputable and have the necessary resources to complete the job. It is also important to make sure that their insurance covers them in case of accidents while on the job.
Spend Some Time Considering Your Options
When considering whether or not to hire a contractor, it can be helpful to think about your options.
Start by researching contractors who specialize in the services you need. This can help you find someone with the necessary experience and knowledge to complete your project successfully. Ensure that the contractor has a valid license and/or certification, as this will ensure they are qualified to perform the services you require.
Also, be sure to set up deadlines and communicate with your contractor regularly so that both parties know what is expected of them. This will help avoid any unpleasant surprises along the way!
Get Everything Down on Paper
Having an agreement on paper is essential when hiring a contractor. This will ensure that both parties are clear on what is expected of them and that any disputes or misunderstandings can be quickly resolved.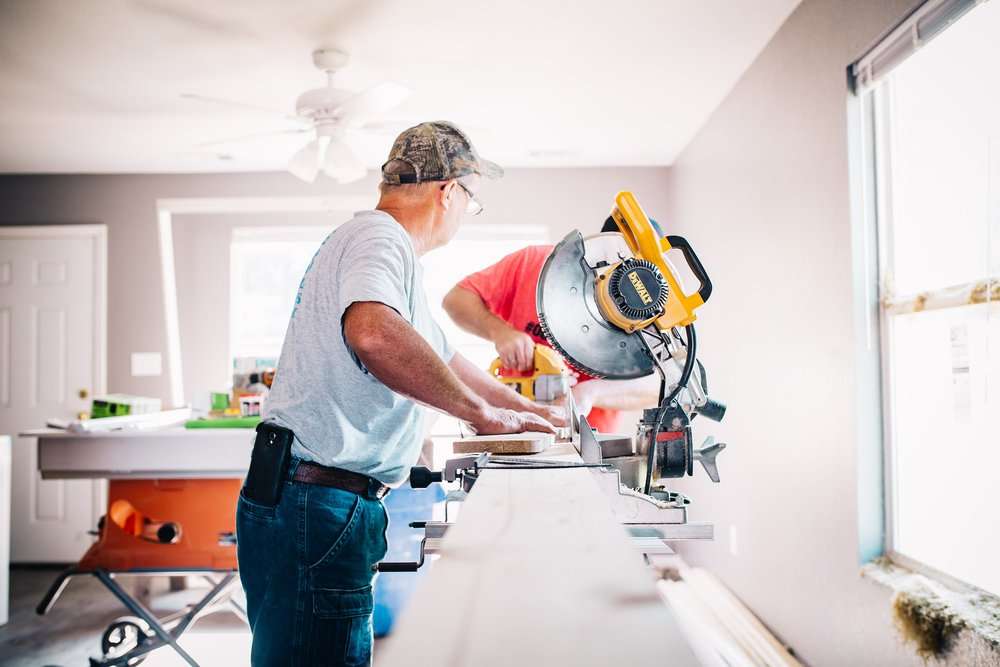 Conclusion
When choosing a contractor, it is important to follow these seven tips to ensure a qualified professional will be working on your project. By following these guidelines, you can avoid hiring someone who may not have the necessary skills or experience for the task at hand. Contact a Marietta home remodeling company to get started with your project today!