Redecorating your home can often be a daunting task, especially if you're on a tight budget. However, with the right strategies and tools, it's possible to create a beautiful new look for your house without breaking the bank. With that in mind, check out our top seven essential home renovation tips to help you get started on the right foot and save some money along the way!
7 Home Renovation Tips
1. Establish a Budget Before Renovation
A budget should be established before beginning any renovation project.
To do this, start by determining a realistic amount that can be spent and allocate funds for each area of the project. This will ensure that estimates and costs remain accurate throughout the entire renovation process. Consider factors such as labor, materials, and permit fees when creating a budget.
Additionally, it is important to factor in any unexpected costs that may arise. Finally, an emergency fund should be set aside in case of any unforeseen expenses or delays. By setting up a detailed budget before starting a renovation project, it will be easier to stay on track and work within a specific financial plan.
2. Shop Around for the Best Deals
It's important to shop around for the best deals when you're looking to buy something. Whether you're shopping online or in person, it pays to compare prices and find the best deal for your purchase. Make sure to read reviews, check return policies, and look for discounts or coupon codes before settling on a purchase.
Additionally, consider shopping around for the same item at different stores or websites to ensure you're getting the best deal. Shopping around can help save you time and money in the long run!
3. Choose Multi-Functional Furniture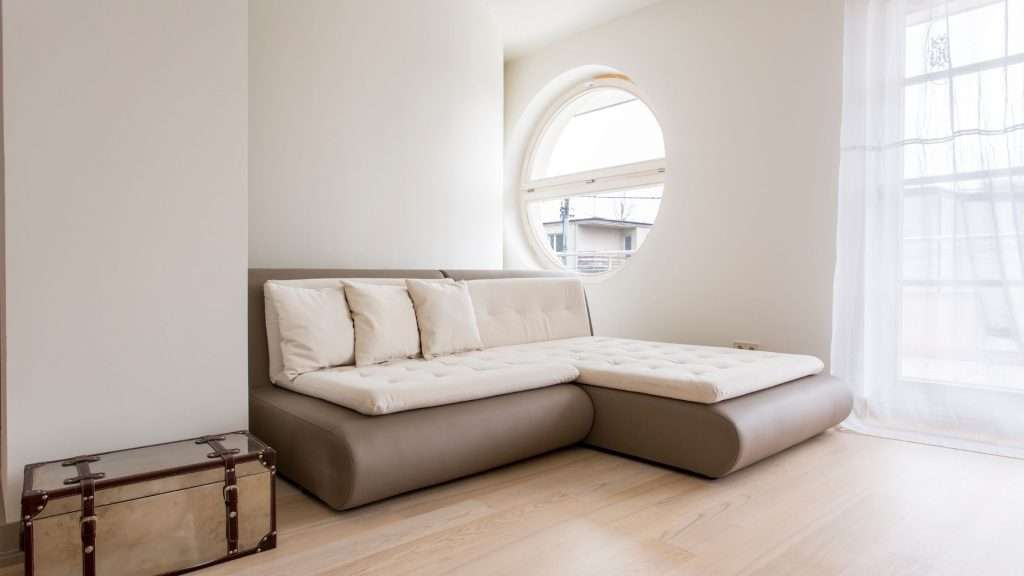 Multi-functional furniture pieces provide a great way of maximizing space in any room. Examples of multi-functional furniture pieces include:
• Sofa Bed: A sofa bed is a couch that can be easily converted into a bed. It is a great option if you don't have a lot of space and need to accommodate guests.
• Murphy Beds: Murphy beds are beds that can be folded into a wall or cabinet. This allows you to save space when not in use and provide extra sleeping space when needed.
• Ottomans: Ottomans can act as a seating option, coffee table, or footrest. They are great for small spaces as they are versatile and can fit into many different areas.
• Fold-out Desks: Fold-out desks are great for small spaces because they can be opened up and used as a workspace when needed and folded back up for storage when not in use.
• Convertible Tables: Convertible tables are great for small spaces because they can be transformed from a small side table to a full-size dining table with ease.
4. Implement Energy-Efficient Solutions
Use modern and energy-efficient appliances: Replacing older, inefficient appliances with newer and more efficient models is a great way to reduce energy consumption in your home. Look for ENERGY STAR-certified appliances and electronics whenever possible.
Change your light bulbs: Switch out traditional incandescent bulbs for LED bulbs, which use about 75% less energy than incandescents and last up to 25 times longer.
Insulate your home: Investing in insulation can help reduce heating and cooling costs by keeping conditioned air inside and outside air out.
Utilize passive solar design: Passive solar design uses the sun's energy to heat and cool your home naturally. You can install window treatments or shading devices to help control the amount of sunlight entering your home.
Install a programmable thermostat: Programmable thermostats help you automate temperature control and save energy by minimizing the need for manual adjustments.
5. Reuse and Repurpose Materials Into Furniture
Collaborate with your home renovation team to use furniture made of repurposed materials instead of purchasing brand-new sets. You can also work with your team to come up with creative solutions for transforming existing furniture pieces or substituting new ones with more sustainable materials.
Other home renovation tips include:
Source furniture from certified sustainable sources, such as thrift stores and second-hand markets.
Consider interior design trends that focus on eco-friendly materials and minimalism.
Incorporate innovative storage solutions instead of buying larger furniture pieces.
Explore creative ways to upcycle and transform older furnishings into modern works of art. Invest in quality craftsmanship for pieces that will stand the test of time.
6. Get Creative with Paint and Wallpaper
Paint and wallpaper are essential elements of any room's decor. With the right approach, you can find unique and creative ways to bring new life to your existing furniture pieces or reuse and repurpose materials for a fresh look.
You can also get creative with paint and wallpaper, add fold-out desks and convertible tables, and invest in energy-efficient solutions for enhanced comfort and energy savings. Ultimately, these tips can help you create a beautiful and cost-effective home renovation project.
7. Hire a Professional Home Renovator
Hiring a professional home renovator can be a great way to improve your home without doing all the work yourself. A professional can make sure the job is done to the highest standards and according to the latest regulations.
They can offer home renovation tips on how to make the most out of your home renovation and help you choose the materials and designs that will result in the best outcome. They can also save you money on labor costs by completing the job quickly and efficiently.
Wrap Up
By implementing these home renovation tips, you can easily make your interior design look modern and stylish while saving money in the long run. These home renovation tips can help you save money, while at the same time making your home look great.
With a little bit of creativity and help from professionals at CIB Home Remodeling, you can make your home look amazing and still save money. Talk to us today!