Are you looking to upgrade your home and provide more space and luxuries? Homeowners contemplating renovations to improve their homes should consider the many benefits of home additions.
Home additions are becoming increasingly popular as a way for homeowners to make the most out of their properties without having to do a complete overhaul. You can utilize innovative home additions to expand your living space and modernize and add value to your home. With the range of smart home technologies available, there are plenty of exciting ways to make the most of your property and turn it into the home of your dreams.
In this blog post, we will dive deeper into how home additions can help you upgrade your home. We will discuss different ways of using home additions to improve your property and increase its value, and provide helpful tips to help you through the process. So, come with us on this journey to discover innovative ways to upgrade your home and make it the best it can be.
Home Additions: What You Need To Know?
Add On To A House: What Are The Benefits Of Upgrading With Innovative Home Additions?
Upgrading your home with innovative home additions is an excellent way to add value, convenience, and safety to your living space. Home additions are also a great way to enhance the appearance of your home while boosting its functionality and providing extra amenities.
From extra bedrooms to additional bathrooms, an upgraded home offers numerous benefits, especially when it comes to convenience. An extra bedroom or bathroom is a great way to provide comfort and privacy for guests, as well as make it easier for family members to get ready for school or work in the morning. Additional living space can also be used as an office, a playroom for the kids, or a space for entertaining.
Safety is another important consideration when it comes to home additions. By adding a room, you increase the fire safety of your home and make it easier to keep an eye on any suspicious activity. You can also install additional locks and security cameras to make it even more secure.
Upgrading with innovative home additions also adds value to your home. You may be able to get a better price for your home in the future if you've added extra living space, or if you've installed additional safety features. Moreover, with the right upgrades, you can also increase the energy efficiency of your home, reducing your energy costs in the long run.
Types Of Innovative Home Additions
One of the most popular types of home additions is adding a sunroom. Sunrooms are a perfect way to add additional living space to your home while taking advantage of natural light. They also provide an excellent place to relax and enjoy the outdoors without having to leave the comfort of your home. Sunrooms are a cost-effective and energy-efficient way to enjoy the outdoors.
Another type of home addition is installing a home theater. A home theater can provide a luxurious and entertaining way to enjoy movies and television. It can also provide a great place to host game nights with family and friends. Home theaters come in a variety of sizes and styles, so you can find one to fit any budget.
If you're looking for a more efficient way to heat and cool your home, consider adding a geothermal system. Geothermal systems use energy from the ground to provide an efficient and cost-effective way to heat and cool your home. It's an innovative home addition that can help reduce carbon emissions and save you money on energy bills.
In-floor heating is another innovative home addition. In-floor heating can provide a comfortable and energy-efficient way to heat your home. It's a great way to help reduce your energy bills while providing a cozy atmosphere in your home.
Adding a deck or patio to your home is a great way to create an outdoor living space. Decks and patios are the perfect place for outdoor entertaining and are easy to install. Decks and patios can make your home more enjoyable and add to the value of your home.
Finally, one of the most innovative home additions you can make is adding a green roof. Green roofs are an environmentally-friendly way to help reduce your energy bills, provide insulation for your home, and add a beautiful and unique touch to your home.
Best Practices For Installing And Maintaining Innovative Home Additions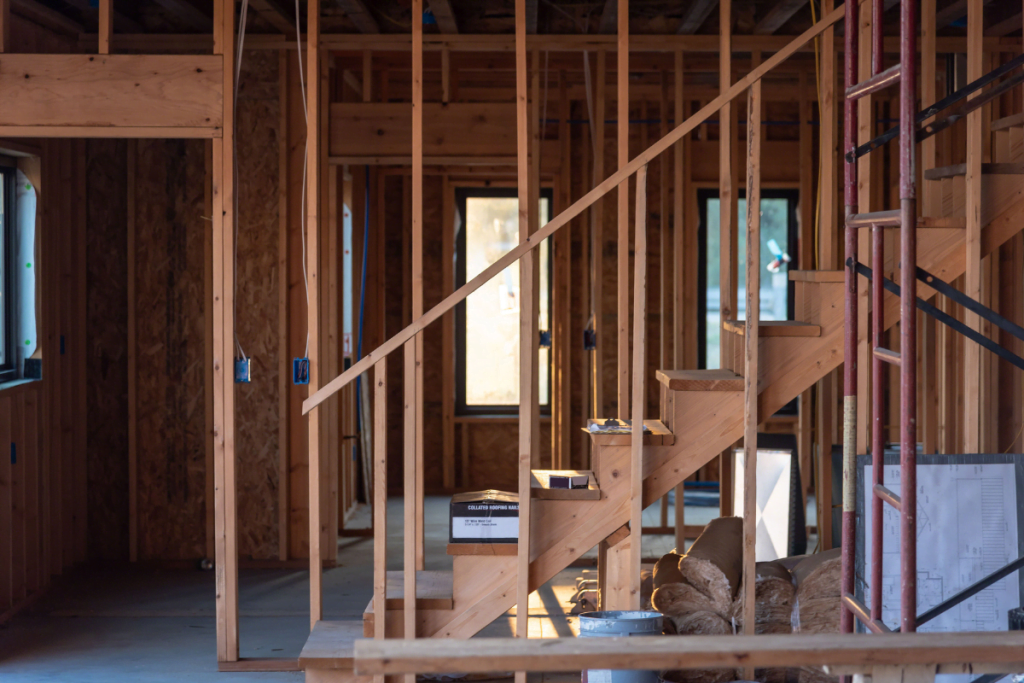 Installing innovative new home additions can be a great way to upgrade your home and make it more efficient, but it is important to understand the best practices for installing and maintaining these new home additions. Here, we'll provide you with the necessary knowledge to ensure your home addition is installed properly and kept in good condition.
First and foremost, it's important to research the various types of home additions available. There is a wide range of innovative home additions on the market, from solar panels to energy-efficient windows and more. Researching each type of addition and its pros and cons can help you decide which one is best for your home.
Once you've decided on the type of addition you want for your home, it's important to make sure you are following the manufacturer's instructions for installation. The installation of a home addition is a complex process and should not be attempted without prior knowledge or experience. If you are unfamiliar with the installation process, it is wise to consult an experienced contractor or technician to ensure that it is installed correctly.
After installation, the maintenance of your innovative home additions is of the utmost importance. Regularly scheduled maintenance is essential to keep your home additions in good condition and functioning properly. Depending on the type of addition, this could include regular cleaning, inspections, and repairs. Following the manufacturer's instructions for maintenance is crucial for ensuring that your home addition is kept in optimal condition and is operating efficiently.
In conclusion, there are a number of best practices to consider when installing and maintaining home additions. To get the most out of your innovative home addition, research the available options and consider hiring a professional to ensure it is installed correctly. Additionally, regular maintenance is essential to ensure your home addition is in good condition and operational. Following these best practices can help you get the most out of your home addition.
DIY vs Professional Installation: Will You Go For A DIY Project Or Will You Hire A Professional?
When it comes to adding a feature to your home, you should take into account the option of DIY or professional installation. DIY installation allows you to save money and gives you a sense of accomplishment when you finish the project. Professional installation, on the other hand, is a more cost-effective and safe way to add additions to your home.
If you are considering DIY installation of home additions, you should consider the time it requires and the level of difficulty. If you have the necessary time and skills, DIY installation can be a great option. However, there are certain features that require more specialized and detailed knowledge, such as electrical and plumbing. That's why it's important to do your research and make sure that you have the necessary tools and experience to manage the installation.
On the other hand, professionals are well-equipped to handle the installation process. Hiring a professional for the installation of home additions can ensure that the job is done correctly and safely. Since professionals have been in the industry for a long time, they can guarantee the quality and reliability of the installation. Additionally, they can provide cost-efficiency, as they are experienced enough to identify potential problems and prevent them from happening.
Full Service Home Addition Contractor
When it comes to upgrading your home, there are so many options to choose from. Home additions can be a great way to add space and value to your home without having to go through a full remodeling. And CIB Home Remodeling is an experienced and reliable team of professionals who can help you with your home addition projects.
At CIB Home Remodeling, we provide a wide range of services to help you create the home additions of your dreams. We specialize in creating custom designs that are tailored to your needs and preferences. Our team of experienced professionals can provide you with innovative ideas to make your home addition project successful.
Whether you are looking to add a second story or expand your living space, CIB Home Remodeling can provide you with the perfect home additions that meet your needs. We can help you expand your outdoor living space and create unique outdoor spaces for entertaining. From custom decks to outdoor kitchens, our team of experienced professionals can create a beautiful outdoor space for you to enjoy.
We can also help you create the perfect outdoor living spaces for you and your family. From outdoor decks and patios to outdoor fireplaces and fire pits, CIB Home Remodeling can provide you with innovative home additions that will add beauty and value to your home.
CIB Home Remodeling also specializes in creating beautiful interior spaces for your home. From custom flooring and lighting to custom cabinets and countertops, our experienced team of professionals can help you create a beautiful interior space that meets your needs and preferences.
So if you are looking for innovative home additions, contact our home remodeling experts today and let us help you create the perfect home addition for your home. Our team of professionals has years of experience in creating innovative home additions that are tailored to your needs and preferences. We can provide you with custom designs that are both functional and aesthetically pleasing. With our help, you can create the perfect home addition that adds not only beauty but also value to your home.