Are you renovating your kitchen and looking for something different than the classic granite countertops? When it comes to home renovations, the kitchen is the first place we think of. Not only is it a high-traffic area, but it also affects the overall look of the house. If you're tired of seeing the same old granite kitchen countertops, it's time to get creative and explore some unconventional countertop ideas.
Whether you're looking to mix it up with modern materials or inject a bit of personality with colors and patterns, this blog post has creative ideas that will help you make a statement in your kitchen. Are you ready to give your kitchen the wow factor? Then let's start by reviewing five unique ways you can transform your kitchen countertops.
With the ability to inject personality into the space, these kitchen countertop ideas are sure to give your friends and family something to gush about. Plus, you'll be able to enjoy them for years to come. So, let's get started!
Get Creative In Transforming Your Kitchen Countertops
Benefits Of Redesigning Your Kitchen Countertops
When it comes to sprucing up your kitchen, countertops are one of the first elements that you should consider. It is an investment that will pay off in the long run since it greatly impacts the overall appearance of your home. And when you update your kitchen countertops, you will get a new look that is both stylish and modern.
There are several benefits to redesigning your kitchen countertops. First, replacing outdated countertops with modern designs will give your kitchen a fresh and modern look. This will also increase the value of your home, as updated countertops are attractive to potential buyers. In addition, new countertops are also very durable, making them ideal for everyday use. Your countertops will be able to withstand wear and tear and look brand new for years to come.
Furthermore, when you redesign your kitchen countertops, you can choose from a variety of materials. From classic marble to unique concrete, there are many options to choose from. You can also get creative with your countertops by adding some unique features like a backsplash or an integrated sink. This will give your kitchen a unique look that will make heads turn.
Lastly, when you invest in a kitchen countertop redesign, you can save money in the long run. Newer countertop materials also require less maintenance, so you can save on repairs and replacements.
Creative Ideas To Transform Your Countertops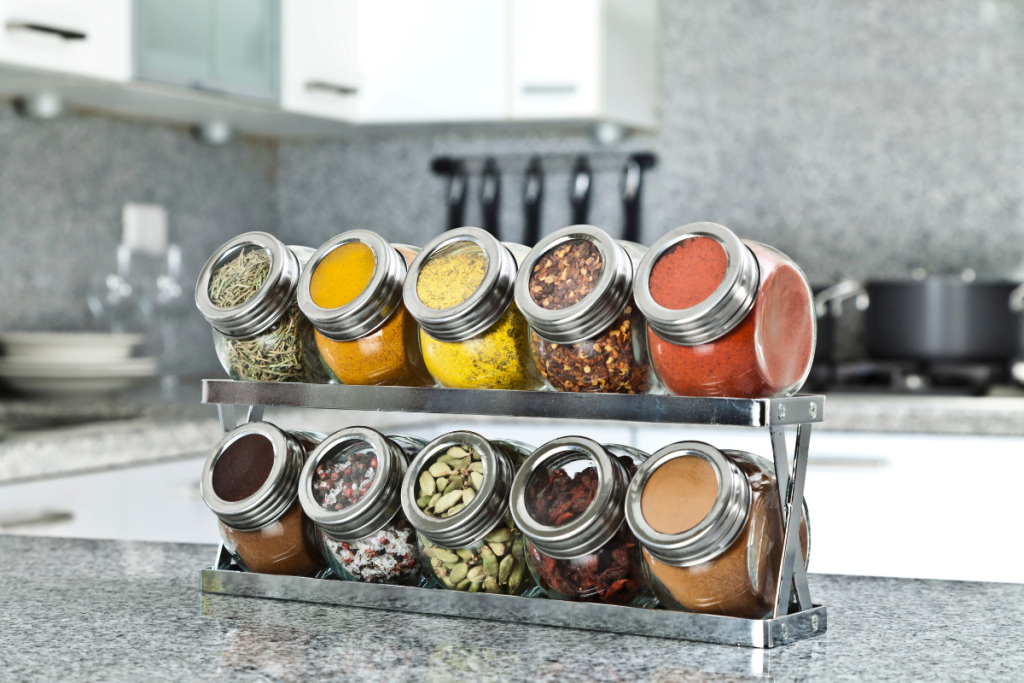 Updating your kitchen countertops is one of the easiest and most impactful ways to give your kitchen a makeover. Whether you want to completely change the look of your countertops or just want to freshen it up a bit, these five creative ideas will transform your kitchen countertops and make your kitchen look brand new!
The first creative idea to transform your kitchen countertops is to change out the color. If you're looking to completely give your kitchen a new look, consider painting your countertops with a new color. A fresh coat of paint can be a great way to give your kitchen an updated look without investing in a huge remodeling project. Just make sure to use a special paint designed for kitchen countertops for the best results.
Another creative idea is to install a tile backsplash. A tile backsplash not only looks stunning but also provides a ton of visual interest and texture. Choose a tile pattern that matches the style of your kitchen and install it around your countertops for a beautiful and modern look.
A third way to transform your kitchen countertops is to add a countertop overlay. This is a great option if you want to completely change the look and feel of your countertops without having to replace them. With a countertop overlay, you can choose from a variety of colors, patterns, and textures to give your kitchen a unique and beautiful look.
Fourth, you can install a new countertop material. If you're looking to give your kitchen a high-end look, consider installing a quartz countertop. This material is very durable and comes in a variety of colors, so you're sure to find one that will perfectly complement your kitchen.
Finally, consider adding a countertop extension. If you're working with a small kitchen, adding a countertop extension can be a great way to make the most of the space. It will give you more space for food preparation and storage. Plus, it's a great way to bring more style and personality to your kitchen countertops.
These five creative ideas will surely transform your kitchen countertops and give your space a whole new look. With the right materials, colors, and textures, your kitchen will look beautiful and updated in no time!
Professional Installation Services
Installing new kitchen countertops is a great way to transform the look of your kitchen and personalize your space. And to ensure top-notch quality work, professional installation services are the best choice. With these services, you can be certain that the job is done correctly and your countertops are securely attached. Professional countertop installation companies are experienced in all types of materials, from quartz and granite to marble, laminate, and wood. They also specialize in ensuring that countertops are properly cut and fitted for your kitchen.
If you are thinking about replacing your kitchen countertops, professional installation should be your first choice. These services are reliable and can be customized to meet your needs. They provide a wide range of services, from installing countertops to offering custom finishes. Professional installation services also make sure that your countertops are properly aligned, level, and grout-free. Additionally, they use the right tools and techniques to complete the job safely and efficiently.
Professional installation services like CIB Home Remodeling can also help you choose the right material for your kitchen countertops. They understand the different characteristics of each material, such as durability, water resistance, and stain resistance, and will help you make the best selection for your kitchen. With their help, you can be sure that your countertops will look amazing and last a long time.
Another perk of professional installation services is that they provide excellent customer service. They are available to answer any questions you may have about the installation process and make sure that you are satisfied with the results. Furthermore, they can provide solutions for any problems that may arise.
Professional installation services are the ideal choice for anyone looking to transform their kitchen countertops. They offer skilled craftsmanship, reliable results, and excellent customer service. With their help, you can create a beautiful kitchen that reflects your style and personality.
Final Thoughts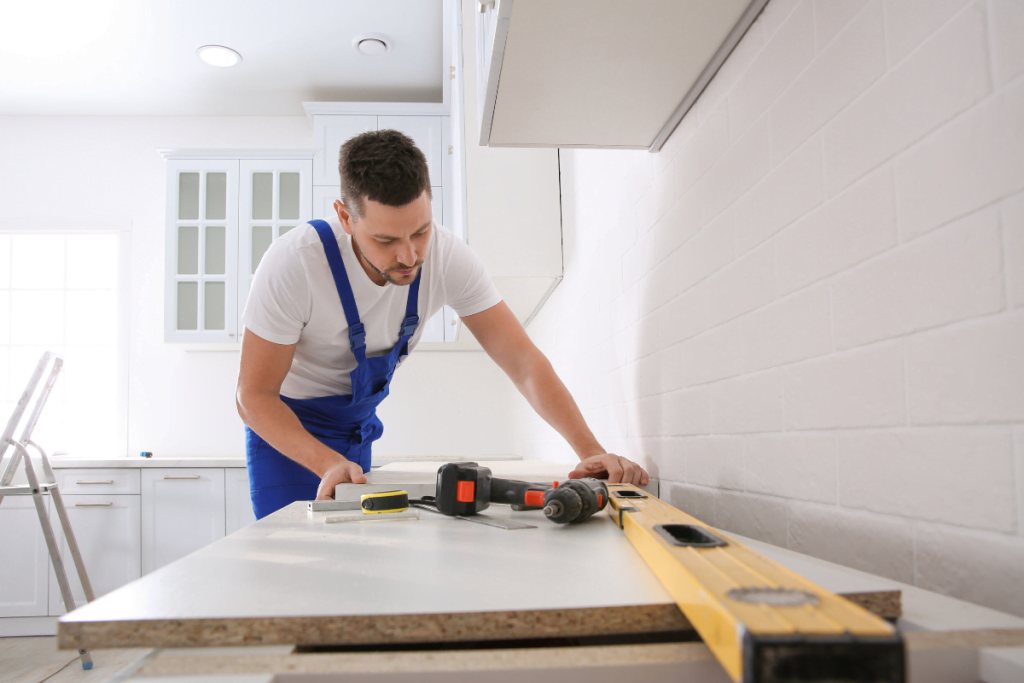 When it comes to transforming the look and feel of your kitchen, countertop materials are a great place to start. Selecting the right countertop material is key to the success of any kitchen remodeling project, and can make a huge impact on the overall appearance of the room.
If you want to add a traditional touch to your kitchen, try installing granite countertops. Granite is naturally beautiful and offers a unique look for your kitchen. Marble is another great option for kitchen countertops. It has a classic look that adds a touch of sophistication to any kitchen. Concrete countertops are also a popular choice for modern kitchens. Concrete is strong, durable, and can be customized with different colors and patterns. While wood countertops are a great way to bring natural warmth and beauty to your kitchen.
So if you're looking to transform your kitchen countertops, consider enlisting the help of professional installation services. No matter what type of countertop material you choose, our expertise and experience will ensure success on your kitchen remodeling project. Contact CIB Home Remodeling of Atlanta today to discuss your vision and explore the many options available for your kitchen countertops!